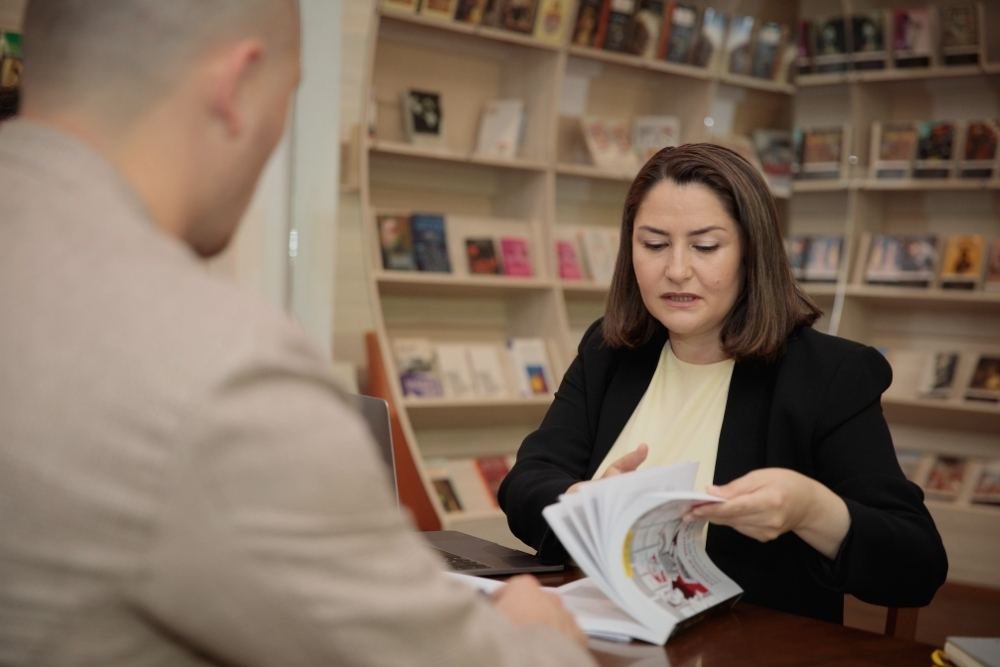 One-on-One, Individual or Group PMP® Online Mentoring
One-on-One, Individual (2-4), or Group PMP® Online Mentoring is especially useful for those who are looking for career development in Project Management (PM), would like to obtain a globally recognized certification, gain PM knowledge and confidence, and are from different public and commercial sectors.
PMP® Online Mentoring
Project Management Institute (PMI) Project Management Professional (PMP) is an applicable and recognized certification across different industries, including IT, construction, manufacturing, banking, and finance, etc. all over the world. It combines different methodologies, techniques, tools, and standards that are acceptable for different organizations and structures.
Mentoring programs are increasingly demanded in both the public and commercial sectors for a variety of reasons. Because organizations are recognizing programs and projects as key strategic assets, and the movement to becoming project-based continues at a rapid pace, using mentors is a best practice in program and project management. Your mentor will work directly with you, your team members and project managers to help them obtain PMP certification.
The mentorship will have three (3) main phases. The first phase is a timeline-driven study with close guidance and daily 1-hour interaction with the mentor. The second phase is a timeline-driven study with simulation tests, and the third phase is working on the tests and daily, 30-minute interaction with the mentor. During the mentoring, the participant will be assisted in completing the application form, providing the most useful test, and providing a specific study timeline. At the end of the third phase, each mentoring participant will be given an individual recommendation on the path forward for the exam registration.
Business and Project Management Mentoring
A mentor shares information about her own career path, as well as provides counseling, advice, inspiration, emotional support, and is a role model. A mentor may help with exploring careers, setting goals, developing contacts, and identifying resources.
Mentoring is useful for individuals and organizations. It increases employee retention and is frequently used to support talent programs, allowing participants to get the most out of their participation by utilizing a mentor to assist them in embedding learning. This is one of the most practical and productive means of management skills, ensuring the achievement of project success and gaining business value.
The mentor actively assists in verifying that standards are followed and aids in the implementation of new processes, methods, and templates. This sort of targeted knowledge transfer from knowledgeable sources fosters the development of competencies that are more easily acquired through example, guided learning, and hands-on practice. While the mentor's role is often to teach knowledge to the mentee, a mentoring relationship can also assist the more experienced employee in learning new skills. In a reverse mentoring model, younger employees might take on the role of mentor to discuss technical developments, trends, or sharpen their digital abilities. This is an area where the mentee can also act as a teacher, assisting the mentor in learning new skills or methods of operation.
The following are the services that can be provided by the mentor to the mentee, based on specific needs and requirements:
Guide

to prioritizing digital transformation options and determining the best appropriate path

forward.

To improve the efficacy of big change initiatives that affect the entire business, we guide you through the required training.
Pilot a new program with one or more of your project managers to ensure that conventional project management techniques are followed consistently if required.
Through mentoring, review the status of projects in the portfolio and make recommendations for improving execution.
Support in the development of change management processes and procedures.
Support in setting up a risk management process that could have a negative influence on the project and advice on implementing mitigation strategies.
Support in conducting project audits to identify concerns quickly and aid team members in taking corrective action as needed.

Consult in resource management tool and technique selection.

Support in the setup of monitoring and control systems.

Support in the setup of Document Control systems.

Support in the setup of Project Controls systems.

Support in Earned Value Management Systems development and validation

Guide the team management, communication, conflict resolution, and selection.

Support that project management concepts and learned tools are put into practice, provide recommendations on day-to-day management.
Different approaches to project management mentoring will be used for clients depending on the nature of the projects as well as the magnitude of the projects. One factor that is considered in mentoring is the size of the organization. Larger corporations tend to take a more formal approach, whereas small businesses should take a more informal approach. There is no one-size-fits-all solution, therefore each mentee will be approached and advised individually.